Quality – our mantra
Quality features our business in every aspect – from meetings, production of patterns and manufacturing to water proof tests and handling of reclaims. We are proud of our high quality standard and of our staff which constantly manages to deliver at the highest level.
Should we at some point do wrong we are careful to learn from the mistake – that is how you get better.
Tekosom is a gold level certified manufacturer of Gore-Tex products.
We are happy to work for more than two decades with Tekosom. We see their competence, pro-active technology investment strategy, commitment to quality and manufacturing size flexibility as key success factors. Completed with excellent communication skills and an engaged, motivated and dedicated team allows Tekosom to offer not only a consistent and reliable mass-production but also the development of clothing and all related services from sketch to ready garments."
Dr Marita Kayser, Manager, W.L. Gore & Associates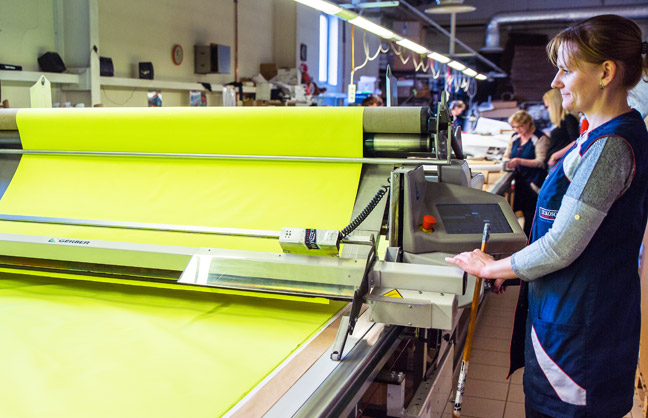 Work environment
LOWERED STRESS LEVELS result in better products and healthier personel. Therefore we aim towards the least possible amount of overtime.
THE PREMESIS ARE cleaned twice a day. This is because we believe that clean premesis are equally important to well beeing and production quality.
OUR FACTORIES ARE equipped with defibrillators.
We care
IN ALL ACTIONS we aim towards minimizing the effects on environment and climate. In most cases our clients choose the materials that are used in the production, but when we have a choice we try to choose alternatives that are friendly to the environment.
OUR PRODUCTION FACILITIES are clean and the machinery operates soley on electric power. Machines are optimized for the best possible energy performance.
One of Tekosom's clients concerning quality:
"We are extremely satisfied with their high quality standards. Since we
produce the most functional garments on the market that is crucial."