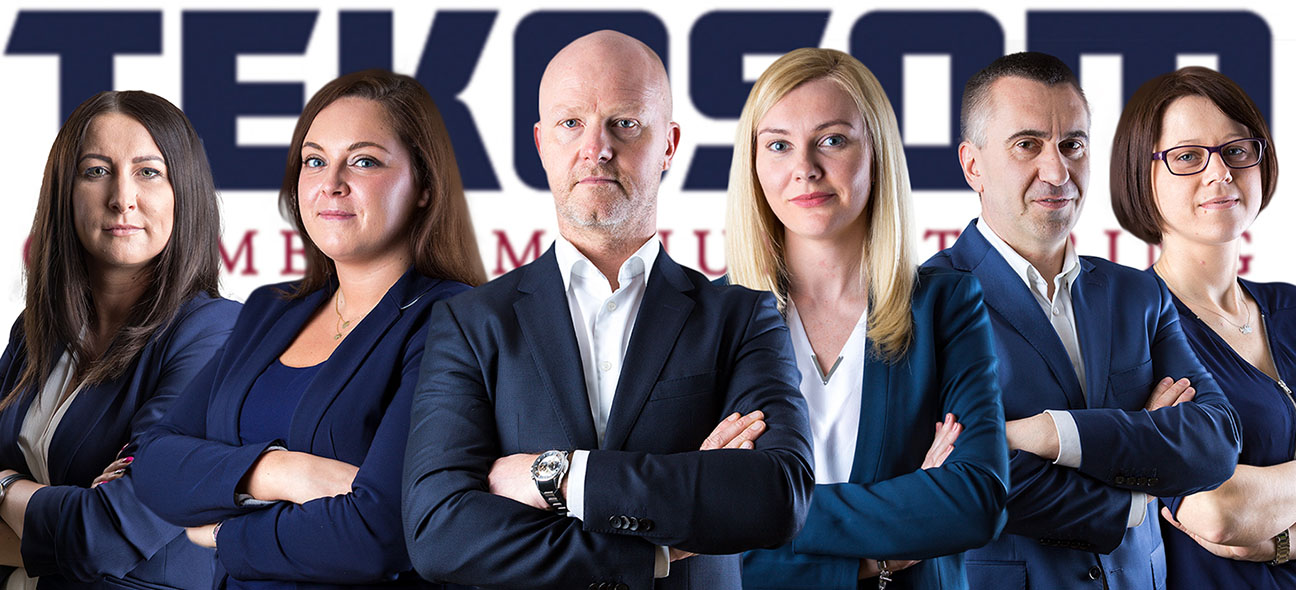 We can keep a secret
TEKOSOM COUNTS several of the most prestigeous brands in clothing among it's customers. However we choose not to list them here – or boast about our business relationships for that matter.
THAT IS BECAUSE we respect our clients integrity. Each and every one of them should feel totally assured that their secrets are safe with us. They can rely on that the items they let us produce will not come to the knowledge of their competitors – or anyone else.
WHEN WE TAKE part in the development of new constructions and solutions it is always under 100 percent business secrecy.
For us the integrity of our clients is a point of honour.
Without naming any brands we still want you to know how some of our clients feel about Tekosom
The products Tekosom manufacter for us is the top of
our range. That means quality always must be 100 per- cent. In fact people's lives can depend on that the products meet up to the highest standards. And I'm happy to say that Tekosom have never let us down. I also think Tekosom's management deserves credit for beeing able to guide their work force in
the right directions when it comes to skills and quality."
Shaun French, Production and sourcing manager
If I should sum up Tekosom's qualities in just two words it would be reliable continuity. Since we are in functional wear we have many products that live not only for seasons but for years. So it is very reassuring for us to know that the high quality is consistant. But what is absolutely crucial is their flexibility. Tekosom always manage to make things work within any given time limit."
Marcel Sterk, Sourcing and manufacturing director