Tekosom made new contacts at Performance Days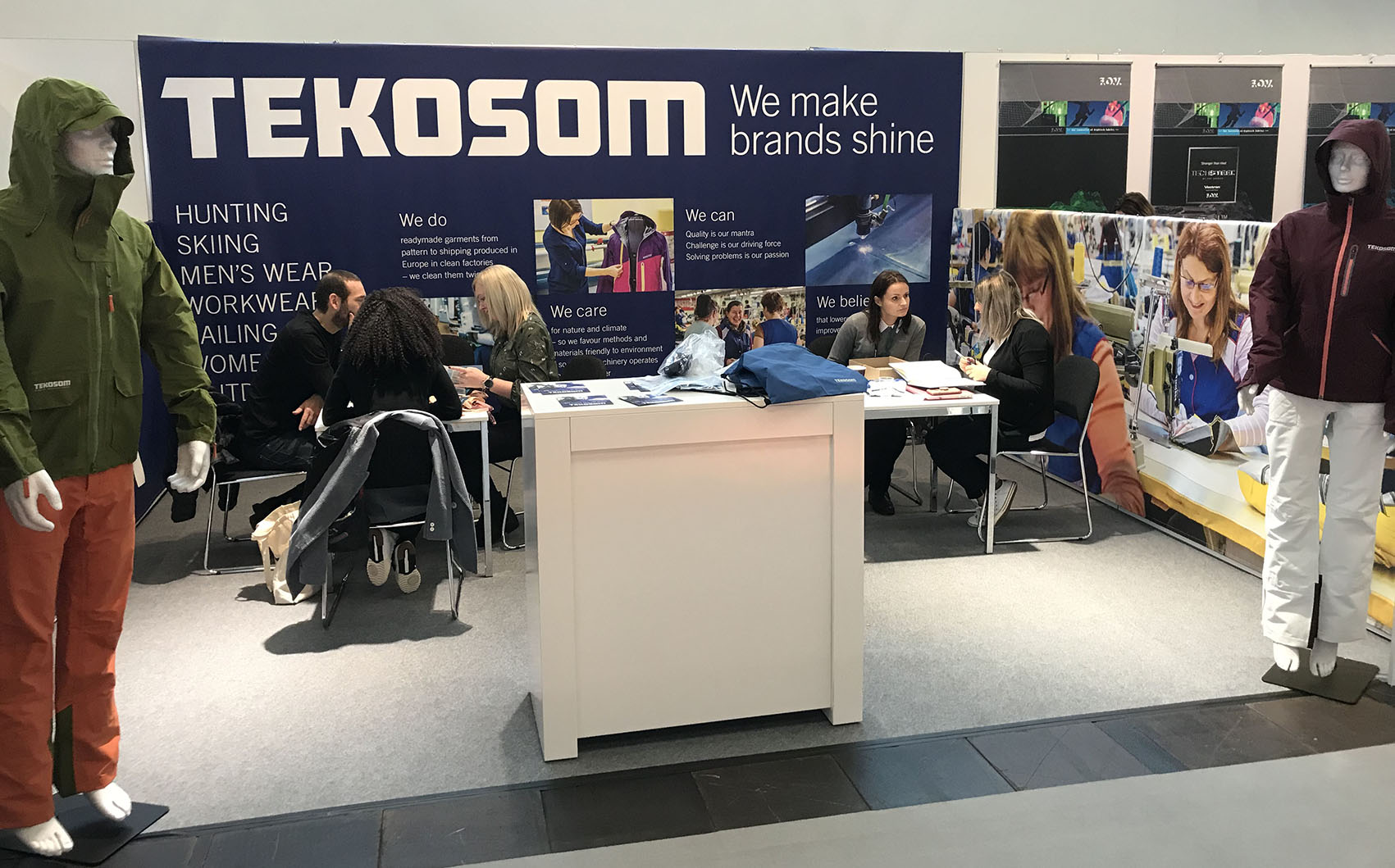 Representatives from a large number of companies visited Tekosoms booth at the functional fabric fair Performance Days in Munich November 28-29.
– We had a great experience and we made a lot ot valuable contacts. Among the visitors in our booth were not only representatives of several start-ups but also from a number of world famous brands. And I am happy to say that we got great feedback, says Tekosom´s CEO Ewelina Radomska. 
Will be more visible
This was Tekosom´s first participation as an exhibitor at Performance Days since may 2016. And the company will be back already next spring.
– We have opened our minds and decided to be more visible in the future. So we hope to meet present and future customers in Munich in may 2019, says Ewelina Radomska.
Factory visits ahead
She is convinced that this year´s fair will result in new collaborations for Tekosom.
– I am shure that something will come out of all the contacts we made. In fact two companies decided to visit our factory I Poland. We schedueled the visits right there at the fair. One of the companies is a world leadning brand, so of course we are excited and motivated to work even harder to meet the expectations of our customers.